Sefina Hawke's Books
Inside the Book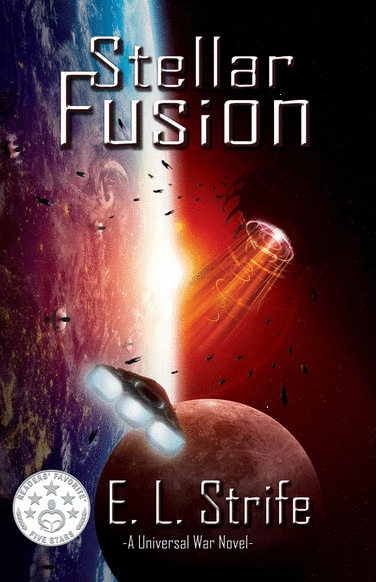 Title: STELLAR FUSION
Author: E.L. Strife
Publisher: Independent
Pages: 330
Genre: Scifi/Fantasy
This isn't the first invasion. This time, they're taking everything… and everyone.
Earth, still patching itself together from the 300 Years War, is severely unprepared and outnumbered when the invasion hits. Their only hope is a small team of soldiers on a suicide mission to infiltrate the mothership and relay critical defense information home.
The last survivor of the first encounter can't explain why she knows what she does. Sergeant Nakio Atana is the Universal Protectors' elite assassin and holds within a spark of unimaginable power. But a daring escape from an enemy ship knocked the first fifteen years of her life into darkness, leaving her with only inexplicable apathy and technical knowledge beyond Earth's evolution.
What she is can change their future.
Sergeant Bennett must guard her with his…
View original post 422 more words